Cyclo-sportif on the Island of Sicily
Thursday 23 May 2024 - Saturday 01 June 2024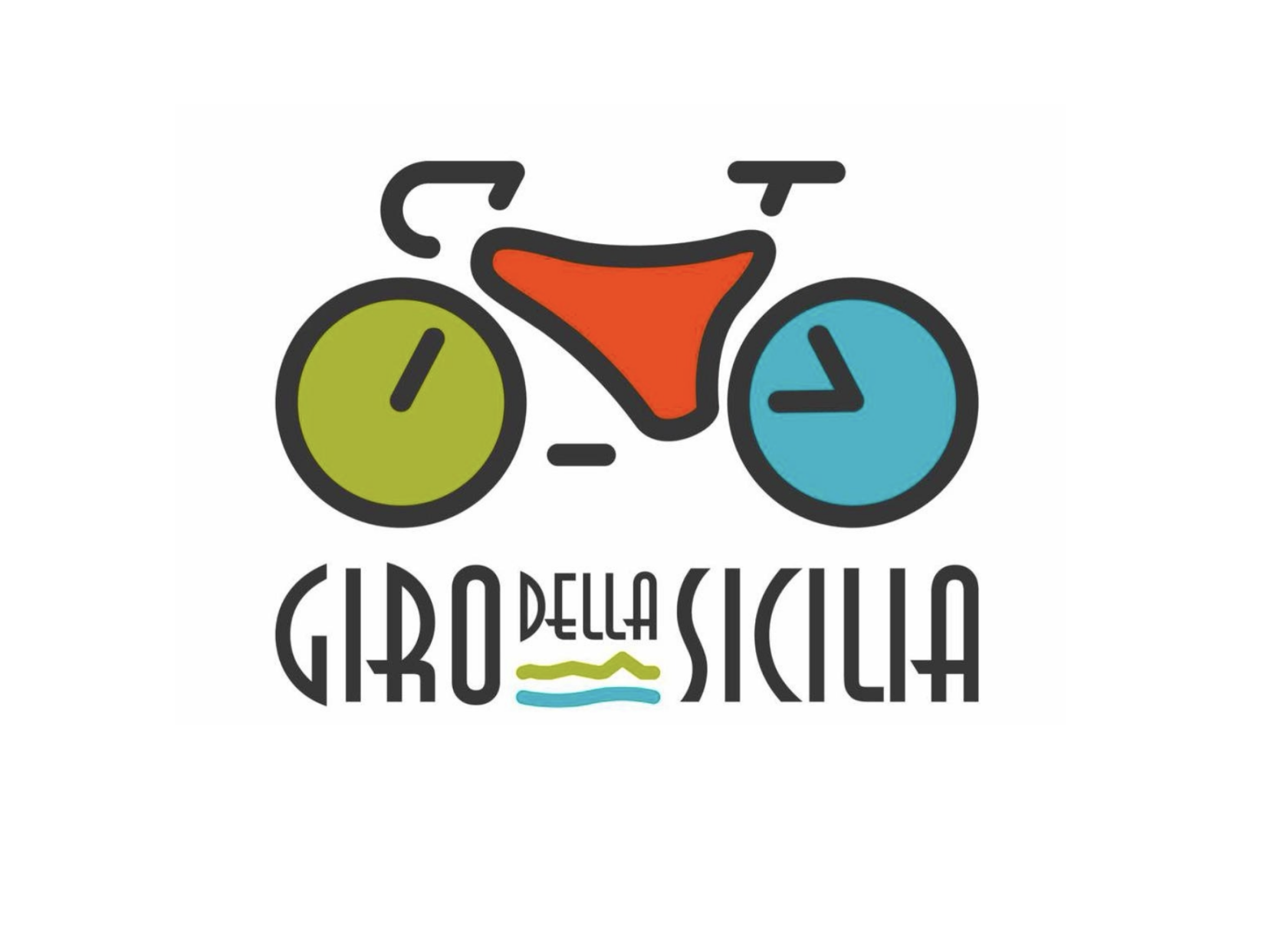 Join twowheeltours for the 2024 Giro della Sicilia event
We cannot wait to get back in May 2024 for the next instalment of this great amateur cyclo-sportif event.
Like all our tours in combinations with multi-day events we will once again offer a comprehensive package.
Our focus is you and your experience at Giro della Sicilia.
Our extras
Some of the extras twowheeltours provides for the best possible experience: 
Airport Transfers, Accommodation

Massage, Mechanic

Bike Servicing, All Meals

Cars & Bags on Course, Staff at Rest Stops & Starts & Finishes

Ride Nutrition & Non Rider Partner Program
2024 Tour
Ten Day Fully Catered Tour

Starting and finishing in Catania

Thursday 23 May > Saturday 1 June 2024

Pre GdS two days of riding including Mt Etna

Stage ONE : Sunday 26 May 2024

Stage FIVE : Friday 31 May 2024
Total for Giro della Sicilia 2024
Total kilometres ~420km 

Total ascent ~8,000m
We Have Very Limited Number of Exclusive Places On Our Fully Catered Tour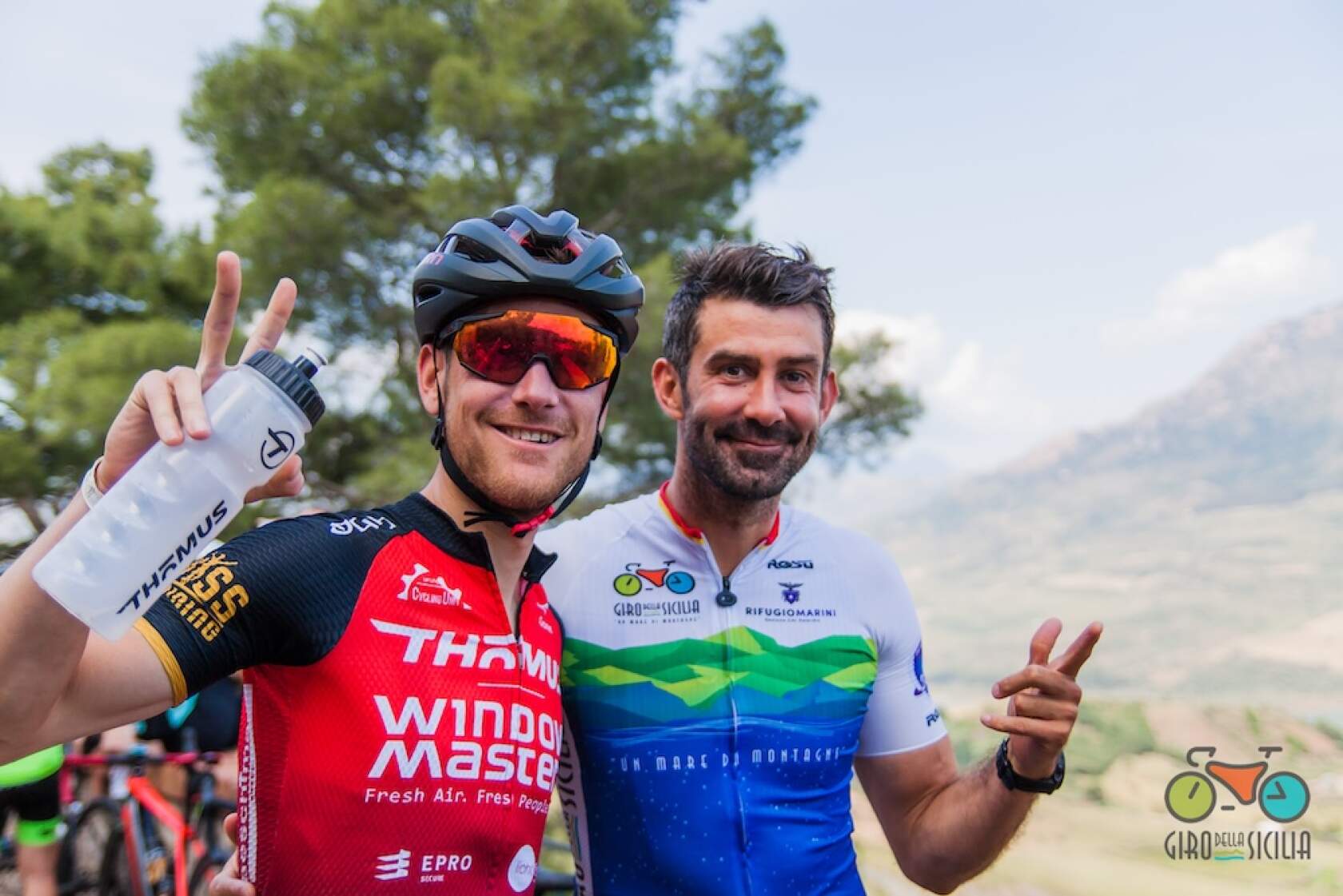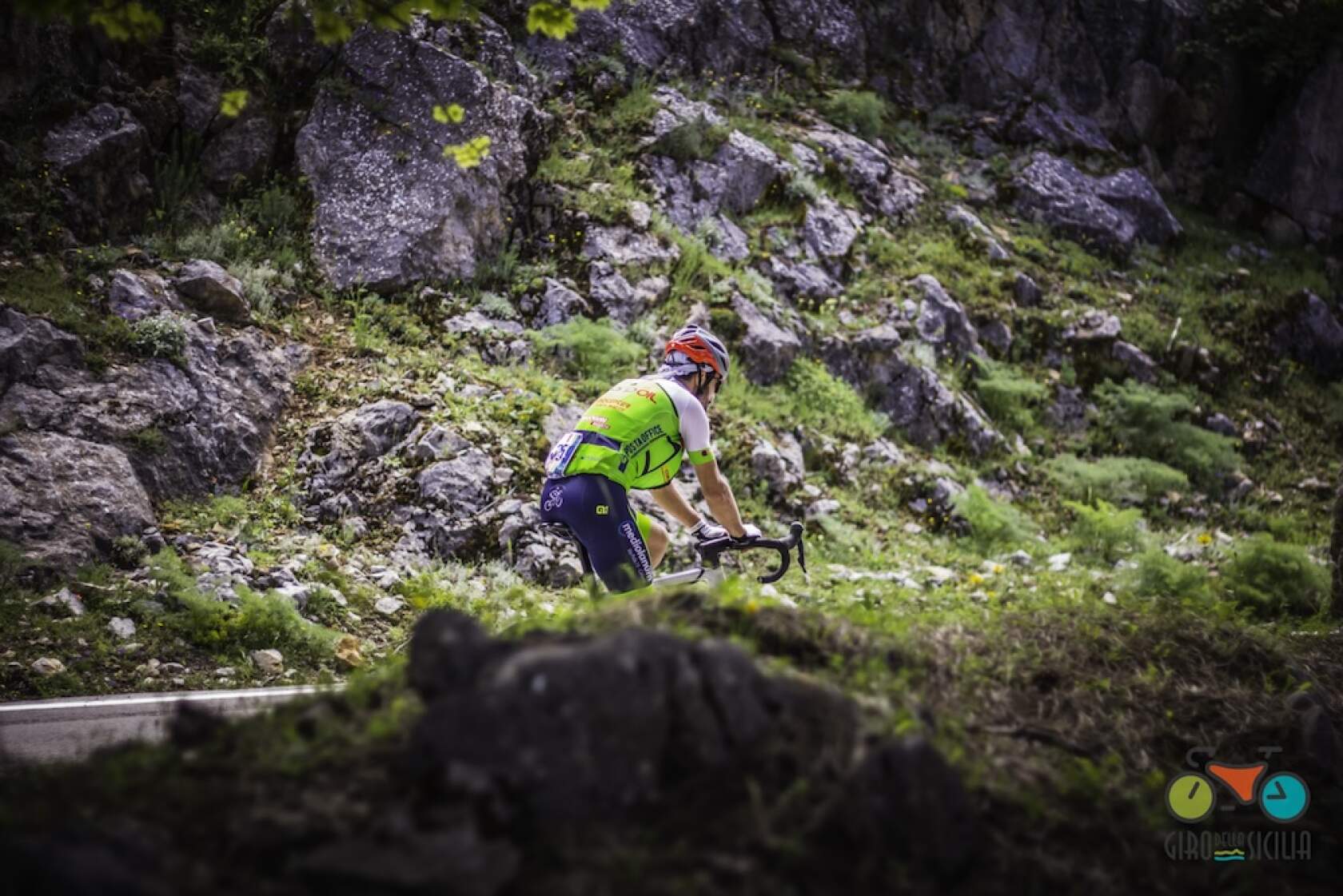 twowheeltours had a fantastic experience in 2023 and cannot wait to return in 2024 with our fully catered tour in combination with Giro della Sicilia.
In 2024 the Giro della Sicilia will be based for the five stages in the seaside resort village of Piraino Sicily. During the event riders will stay at the Four Star Hotel Resort Riviera del Sole on the Mediterranean Sea.
Enjoy your time while off the bike lounging by the pool or swimming in the Med.
During the GdS event riders can expect One Timed 'race section' on each stage. The rest of the kilometres will be ridden either as a bunch with twowheeltours or you can meet us at the timing mat.
Expect hills, mountains and also classic villages during the five stage event.
twowheeltours will start and conclude the tour in Catania. 
Why Giro della Sicilia & More about the Tour:
Two days prior to GdS we will stay and ride in the Mt Etna area

Giro della Sicilia is a Five Stage Event

One rest day during GdS where twowheeltours will offer an unforgettable Sicilian experience

Cars and staff on course 

Dedicated twowheeltours masseur and mechanic

Bag logistics 

Non Rider Package for your partners
2024 Itinerary 
Day 1 - Riders arrive and collected from Catania Airport (CTA) or Catania Hotels and transfer to our first hotel ~1:00 drive. Afternoon ride ~20-30km

Day 2 - Morning ride ~50km up to Mt Etna followed by a superb lunch with massages on offer that afternoon

Day 3 - Ride North ~75km from our hotel to Hotel Resort Riviera del Sole. Check-in and register for GdS with massages on offer that afternoon 
Below are details for the 2024 Giro della Sicilia Event
Day 4 - Stage One - San Marco D'Alunzio : 86 KM / 1,520m Alt : TT 8km avg 6.4%

Day 5 - Stage Two - Floresta : 108 KM / 1,980m Alt : TT 10km avg 5% 

Day 6 - Rest Day - twowheeltours non-riding activity with massages in afternoon

Day 7 - Stage Three - Sinagra : 84 KM / 1,430m Alt : TT #1 5km avg 8% // TT #2 5.8km avg 8.3%

Day 8 - Stage Four - Montalbano Elicona : 103 KM / 2,078m Alt : TT 8.3km avg 3.6%

Day 9 - Stage Five - Piraino : 38 KM / 1,035m Alt : TT5.2km avg 5.8%

Day 10 - Riders depart from Hotel Resort Riviera del Sole back to Catania
For the Full Itineray - please email us
Highlights for the riders
Opportunity to ride nine days

20 > +100k days on offer 

Opportunity for rest days

All rides with a guide and support vehicle + photographer

During the event there will be twowheeltours support vehicles on course

Amazing local food

Mechanic and masseur on staff

On Rest Day non-riding activity   
Included on tour
Transfers to and from Catania Airport

9 nights and 10 days on tour

All breakfasts, lunches and dinners 

Giro della Sicilia Event Entry + Jersey

Laundry

Accommodation in top level hotels

Our own dedicated massaeur and mechanic

Support vehicle includes tools, pumps, cooler with drinks plus fruit and snacks
Price
€4,650 single accommodation
€4,350 twin share : per person
Includes Giro della Sicilia Entry*
€2,000 to confirm your place
Final payment due 23 February 
€2,495 non-rider program - having daily activities away from the GdS event
*twowheeltours covers all your land based expenses including transfers, accommodation and all meals. We have our own dedicated mechanic and masseur to ensure you have the best possible experience during the event.
If you have any more questions, please email info@twowheeltours.com.au
Riders will still stay in two fantastic hotels during the tour. 
Staying close to Mt Etna will allow us to climb this unbelievable beast before the event. Enjoy the climb at your own pace and marvel all the way to the top of this active volcano. It may sound trite but it is a climb to tick off your list.
During the event you will be staying on the Mediterranean Sea. The perfect place to relax post stage.
What staffing does twowheeltours provide?
We take pride in making sure all our riders need to do is focus on the event. We have our own masseur, mechanic, bag logistic manager and tour manager who rides the course with our riders. 
Why do the event?
Participating in GdS, as a rider, beside the challenge, will allow the riders to explore some of the mythical roads Sicily has to offer. Mt Etna will be ridden before the event and then the rides during the Five Stage event will show off more of the fantastic hills which head up from the event hotel - Hotel Resort Riviera del Sole.
At the end of the stages you be able to relax by the Mediterranean Sea and have a massage.
During the stages, you can enjoy not only the landscapes and the challenging roads, but also the Italian/Sicilian history and culture.
Why stay at the base of Mt Etna before the event?
Everyone has heard of Mt Etna, Europe's highest active volcano and this is your chance to climb it. There is no pressure to climb it at max capacity - take your time, enjoy this iconic climb.  
What will your GdS day will look like?
Wake up between 0700 and 0730 

Breakfast between 0700 and 0800. All breakfasts are included

Drop your musette(s) at reception, you will see those bags again on course/at the stage finish, they will be with the twowheeltours ON COURSE vehicles. In those bags you can put nutrition, extra clothing and/or leave clothing at the rest stops. For you finish bag you can pack comfortable shoes, t-shirt or wind vest and any other clothes

Stages start after 0800

You will see our ON COURSE vehicles during each stage for assistance. It varies as to which rest stop they are for each stage, due to weather and the distance of the stage. At the end of each stage you will find a twowheeltours staff member to welcome you. You can get a cold drink, offer you something to eat, pass along your musette and give you directions to lunch and the location of the hotel 

Stage finish between 1200 and 1430 

Lunch is served by the race organisers 

Massages are available at the hotel

Briefing for riders is held at our hotel - a representative from twowheeltours will be at the briefing to collect information to share with you at dinner

Dinner with twowheeltours and the other riders, usually from 1900
Extras you will receive
Giro della Sicilia cycling jersey

Vehicle and motorcycle escorts

Presence of security vehicles to escort the peloton (including a sag wagon)

Medical team who are also on the road during the event and at each finish village

Mechanical support during the race and at the villages

Timing for the Time Trial sections is done via chips which you will be given by the event organisers  

For your bike and for identification you will receive a personalised frame plate (for your handlebars) 

Daily rankings 

Lunch at the end of each stage plus dinner

A medal for each finisher
Rules of Giro della Sicilia
Here are the 2024 Rules in English and also Italian : LINK
What time does the ride start each day?
As this is Italy / Sicily, there is no rush and the riders depart after 0800.
What time does the race finish each day?
Again depending on the length of the day and how fast you ride. From the previous GdS stages finishes have concluded anywhere from 12:00pm through to 2:30pm.
What about the road surfaces?
The road surfaces can vary throughout Sicily and expect some sections of rough roads. Bring a bike with larger volume tires.
Is there a minimum speed average?
No, for each stage of the event there is at least one Time Trial. To get to the start of these TT's riders can go with the event and ride as a bunch or you can ride with twowheeltours.
What is there to do at the end of the days rides?
Relax, put your feet up, swim in the Mediterranean Sea or Resort Pool. Talk to other riders, take a nap, rehydrate, grab a massage then eat and drink some more. There is generally a reasonable amount of time to relax before dinner. We mention eat twice, you may not feel like eating but this is one of the most important things you can do at the end of each stage. Even if you arrive into the finish at 2:30pm, which is 'past' a normal lunch time, you will NOT make it to dinner if you do NOT EAT.
What is the weather like:
Avg Temps : for the time we are in Linguaglossa (base of Etna) 14 > 20C // Top off Mount Etna -9 > 3C // Piraino (Event Centre) 15 > 21C
What other support over and above that provided by the GdS organisation does twowheeltours offer?
twowheeltours offer a Fully Catered tour, we provide you with all land based transfers from the closest airport / train station / your hotel in the host city, two nights pre and one night post event in top level accommodation (four or five star), best possible accommodation during the race, all meals, drinks including alcohol, bag logistics, staff on course and also at the finish line of each stage, staff member riding the course taking photos*, laundry, non-rider partner program with their own guide and daily activities, cooler and baskets stocked with extra food and beverages post race and personalised attention. 
You will also see twowheeltours staff on course during each stage. Each morning riders will drop their musettes / feed station bags at our hotel's reception which will be taken to the designated rest stops. Riders receive a musette (back pack) from twowheeltours to be on course. In this riders can put clothes / food / bottles etc. Each stage varies but you will usually see two twowheeltours staff members on each stage. 
How hard is the GdS?
This event is open to all abilities and ages. Yes, you will need to be able to ride +420km over the length of the tour PLUS there will be a total ascent of ~8,000m, which is just during the five stages. As with all of these types of events, you MUST do some training before coming.
The fitter you are, the more fun you will have. 
Profiles for the 2024 edition at the bottom of this page, where the thumb nail images are located.
There is a 'race' aspect if you want to participate but there is no need to if you just wish to complete the course.
Is it a ride or a race?
The very front of the event will go hard while most of the other riders are there to complete the stages and can do so at their own leisure. This is not an event for people who want to ride 50km a day, riders need to have done some big training days and it will also help if riders have done some group rides, so that you can work together to assist in getting through each day. 
Can I have a rest day?
Yes, no worries. Any day which you wish to take off the bike is possible. We want you to have a holiday and there is no pressure from us. There is a designated rest day as part of the GdS program. There is an option to re-climb Mount Etna or you can join twowheeltours for an off bike adventure.
I think I need a training program?
Each rider is different. A training program certainly helps, especially when talking to a coach who has a wealth of experience and who has completed many cyclo-sportives.
We like to encourage riders that the fitter they are, the more fun they will have. 
We have a range of coaches who we highly recommend. For further details on training programs, costs etc can be found here. 
You're an Australian tour company, do you have riders on your tours who are not from Australia?
We have clients on our tours from all over the world, Australia, NZ, UK, USA, Canada, Japan, South Africa, Brazil, France, the Netherlands, Italy, Czech Republic and Spain. Each year many of our riders return to do tours with twowheeltours, which is a great honour. 
Rooming
All prices listed are single supplement. For dual occupancy, other than your husband/wife/partner, please email us on info@twowheeltours.com.au
Wifi - Internet Access
Our hotels all have internet, the majority have it in rooms but once in a while you may need to access it from the lobby. We have never had problems getting on line with multiple devices for the one person - so using your mobile, laptop etc is okay.
What about transporting my bike to the event?
Packing your bike with care and in a specific case. This is the safest way to get your bike to the start of the event in one piece. LINK
I have never boxed my bike before, how do I pack my bike? 
Drop into your favourite Local Bike Store (LBS) and ask them to assist you. You could ask them to do it first then build it up, then you have a go - all for a price. Or you can become a profession via youtube - LINK.
Which bike box should I use?
How long is a piece of string, there are SO many out on the market it is amazing, each year there seems to be something new and improved. We have used the EVOC Bike Travel Bag for the last 4 years - they have now updated to the PRO. We have used the EVOC Travel Bag countless of times for our MTB and road tours. It has NEVER had any issues, NEVER had my bike damaged and we really like it. I also have two 'bits' to make life a bit easier - CHAIN COVER & ROAD BIKE ADAPTOR. It may take a little longer to use this bike but once you have done with travel the bag compacts down. When boxing the bike, we would highly recommend removing the derailleur from the derailleur-tip but that takes a few extra seconds - youtube clip - this is a clip is by 'Computer' a Sydney mechanic, excuse his hair and finger nails, he really is a good guy! Other options are : Polaris do some very good models or Scicon Bags or there is the Helium one which gets great reviews OR go to your LBS and get a cardboard box.
Where can I build my bike?
We will have a designated area at the start and finish of the tour which can be used to build your bike. Our mechanic will be there to assist. With a rather substantial amount of cyclists on our tour we highly recommend and encourage that you the cyclist be able build and break down your bike.
Help will be there if necessary
To assist you in building your bike there will be a Toolcase which includes all the major tools. There is also a bike stand, track pumps, torque wrench, grease, chain lube, rags, plastic gloves and hand wipes.
Have you ever had troubles transporting your bike on airlines?
In many years of traveling with a bike, there has never been any issues with boxing and flying with our bikes. Note, some airlines do charge for excess baggage while others do not. We do not know the policy on each carrier but we know that United, American Airlines and Lufthansa charge for bike boxes whereas Virgin Atlantic does not so long as it is under 23kg / 50 lbs & 62" / 158cm total linear cm. Qatar / Qantas allow you to bring your bike as long as it is within your 30kg limit. Please make sure you weigh your bike before you get to the airport and it is also highly recommended that you check prices and the fine print for excess luggage (ie bike bags / sporting equipment) with whoever you are flying with. Please do this before you get to the airport.
Tools and other equipment
twowheeltours will have a full tool kit for your use on the tour as per listed above including track pumps - also our mechanic is there is assist with any other needs.
What should I bring?
It is highly recommended that riders bring tubes, mini tool, brake pads (especially for those using disc brakes!) levers etc which you would normally take on a long ride - recommended packing list.
During the GdS riders will need to be somewhat self sufficient. The event has roaming mechanics and they will be able to assist where needed but will not change tubes for you. It is also recommend that riders bring specific spokes and derailleur tip/hanger - you will be reminded of this during the booking phase. There will be cables, chains and tires, if it gets to that point, available at stage finishes. 
What wheels should I bring?
Bring wheels, fitted with clincher tires. Please leave tubular tires at home. 
For those bringing disc brakes, please make sure that you bring at least 2 sets, 4 pads in total, of brand new brake pads. 
Bike servicing and washing
All riders, pre GdS, should have their bikes FULLY serviced including, bottom bracket wear/tear, rims checked, new tires, inner tubes, brakes and cables. At each village our mechanic is there to help. If you so wish, you will be able to use our tools for any of your needs. There is NO charge for our mechanical work.
Bike washing
Bikes do not need to be washed each day - they will be wiped down. 
Gearing
It is highly recommended to have a compact crank. Some riders prefer standard cranks, it is up to the rider. About what to run in the rear, ask yourself this question, do you spend much of your time riding in the granny around home? The earlier stages are the toughest, so if you like 'spinning' bring a compact. The majority of our clients have a compact at the front and 11-30 on the rear with some preferring a 32. 
Insurance + cycling licence
You MUST organise your own travel insurance. You MUST make sure all aspects, medical, flights etc. are covered.
Do I need a Cycling Licence?
No.
Diet - Food on Trip
Travelling away from home is always an adventure. The food in Europe is not the same as 'home'. The food in Sicily is amazing and it is one of the highlights of the tour. 
As this is a Fully Catered tour we supply you with all meals. The race organisers supply you daily with lunch and dinner during the event. 
If you have eating requirements/needs please let us know when you book in the comments section and we will endeavour to meet your needs. 
If you are a vegetarian please note that being in Europe it is very difficult to get enough protein and we highly recommend that you bring your own supplements. We have had some clients who have mentioned that getting enough protein was much harder than they had imagined.
Wine
Italy and Sicily has fantastic wines which you will be able to sample during the tour.
Sports Nutrition
Everyone has their favourites nutrition companies. Please bring along what you are happy with. Below we list what you will find at rest stops. If you are hoping to purchase supplements along the way please remember that most host villages are VERY remote and most likely will not have what you want.
Want more information about Specific Sports Nutrition for the RAP - Chloe McLeod is a Sports Dietitian who we used to help guide our clients to smarter eating for such events - more information click here. 
Food at rest stops
During each stage there are Rest Stops and twowheeltours will be there with our own offerings.
Bringing my own nutrition, any issues with quarantine?
In regards to bringing your own powders and large tubs of powders, we have had clients bring their own from home and they have never had an issue. Most put powder into a zip lock bag, leaving the big tub at home. We would not recommend for you to bring copious amounts of gels/powders etc as there may be an issue. If travel/transit/arrival forms require, please declare what you have in your bag. Lastly, please pack it in your checked luggage. 
Medical assistance during the GdS
Riders' safety is the N°1 priority of the organisers. Each year they entrust medical support to a team of professionals who are experienced with large endurance participation events (cyclosportives, running, trail running, adventure raids...).
The medical service on the GdS will be provided by a team emergency technicians and ambulances. For medical reasons, a participant can temporarily or permanently be withdrawn from the event. A medical emergency number will be put in place so that each participant can easily, in case of a medical problem, let the Event Organisation know.
How safe is the GdS?
The route is not closed to vehicles and ultimately YOU are responsible for your own safety whilst on your bike. The beauty of Sicily is that away from the coast it is a 'quiet'.
An "end of event" vehicle will close the event. All riders must respect the traffic laws:
To cycle on the right hand side of the road, at ALL times

To respect the road signs put in place by the organisation

To respect traffic lights

To respect other road users who are not involved in the event

To wear your helmet at all times

To display your frame plate on the front of the handlebars at all times
Most stages start with a secured and non-timed convoy of all the participants, at a regulated speed, even for a few kilometers. Each rider has to respect the instructions given by the event management team. 
How fast is each stage, what level of cyclist do I need to be to complete the GdS?
There is no doubt about it, the fitter you are the more fun you will have. The other secret to finishing the tour is being able to complete 9 enjoyable days of cycling, back to back etc.
Keep pedalling for the entire stage, enjoy the scenery and camaraderie with your fellow cyclists. The event organisers want people to finish and allowance is made for this to happen. 
Clothing and washing
It is recommended that riders bring at least 4 sets of cycling clothing. twowheeltours gives you a wash/laundry bag [WB] at the start of the tour. We will wash your kits twice during the tour. We will not put the WB in the dryer. On wash days there is a collection bag left near reception. Riders get their WB back before dinner.
Other info on what to bring can be found here. Unfortunately we cannot wash all your day to day clothes. 
Is there gear that I HAVE to wear?
You can cycle in whatever gear you would like. It is not mandatory to cycle in the GdS jersey.
Clothing
For the official dinners and functions - there is no dress code. Even at our welcome dinner and farewell dinner there is no specific dress code, jeans, t-shirt and sneakers are more than suitable. There is only so much you can pack.
I've booked my ticket via twowheeltours, what next?
Your main focus once you have booked with us is training and booking your flights. You will be required to complete some twowheeltours paper work which you will be emailed closer to the start of the event.
Paper work
We require you to sign a waiver from twowheeltours.
Location of Hotels
How close is the accommodation to the start/finish? Our riders stay at the event hotel which is at the start location. 
Non-riding partners
For non-riding partners - what activities are planned? This varies year to year. We take pride in offering those partners who do not ride the opportunity to have an enjoyable time, not just sit in the van and watch/wait for the riders. When your partner signs up we like to find out what he/she enjoys to do, whether that be hiking, visiting villages, cooking classes and/or markets and provide them with a variety of activities during the tour. Non-riding partners will catch up in the evenings with the riders. We all dine together and you will spend the night together.
Payment
Upon booking a deposit is required, all details of payments will be outlined on your invoice.
How do I make the remaining payments?
Via direct deposit, all details of payments will be outlined on your invoice.  
Payment can be made by Square Up - Amex, MasterCard or Visa* - there are transfer fees associated with Credit Card payments. Please contact us so that we can send you an invoice from Square Up.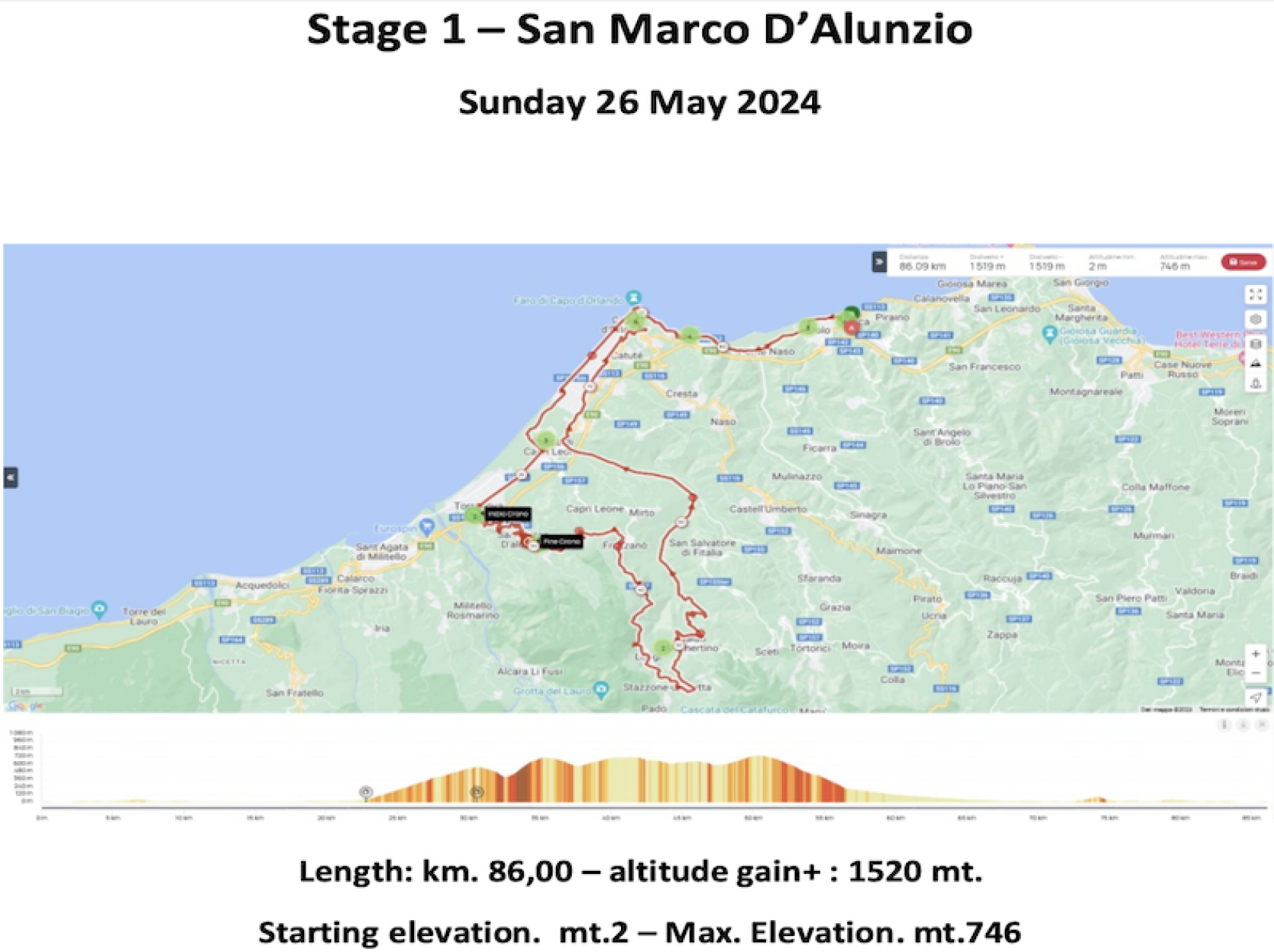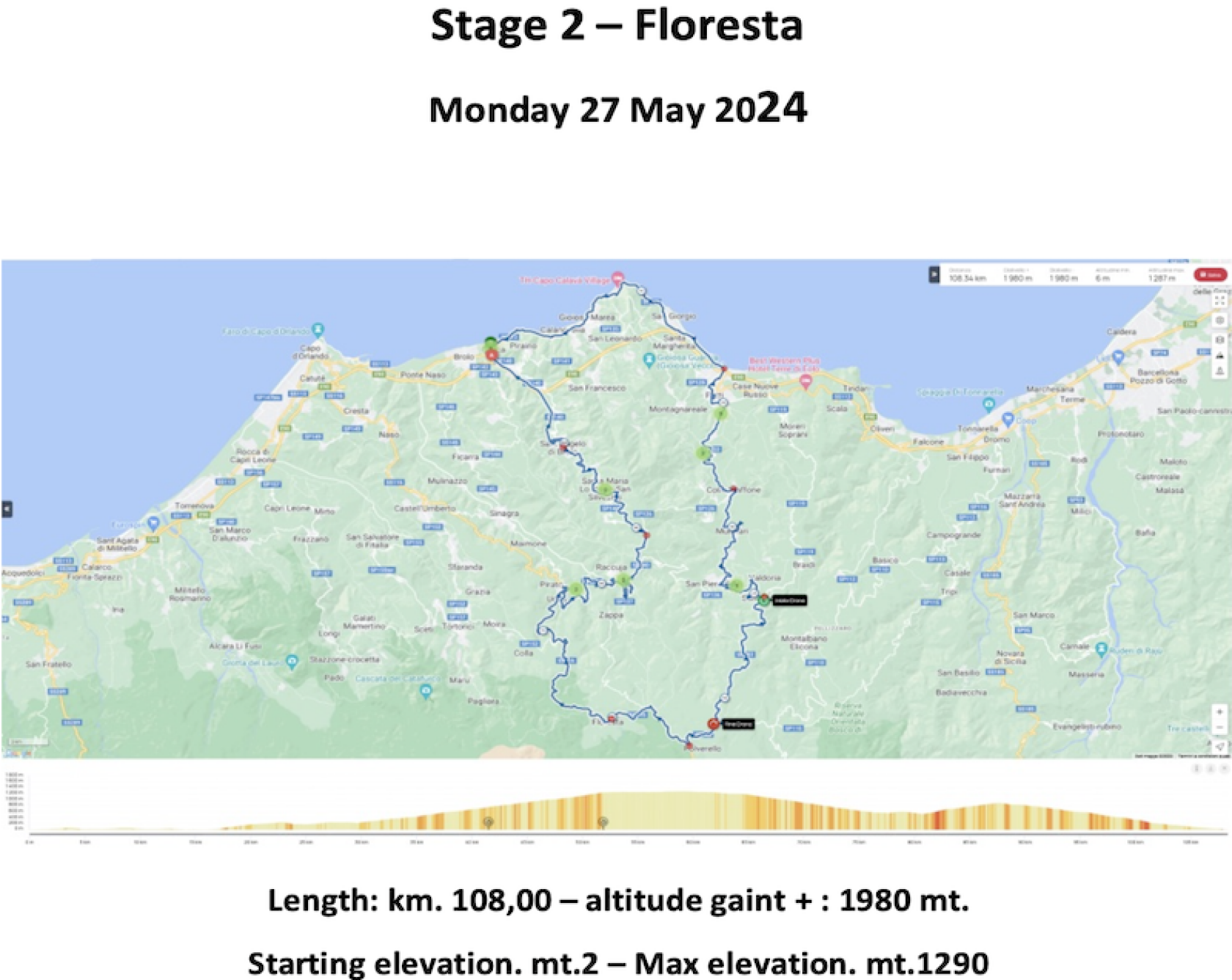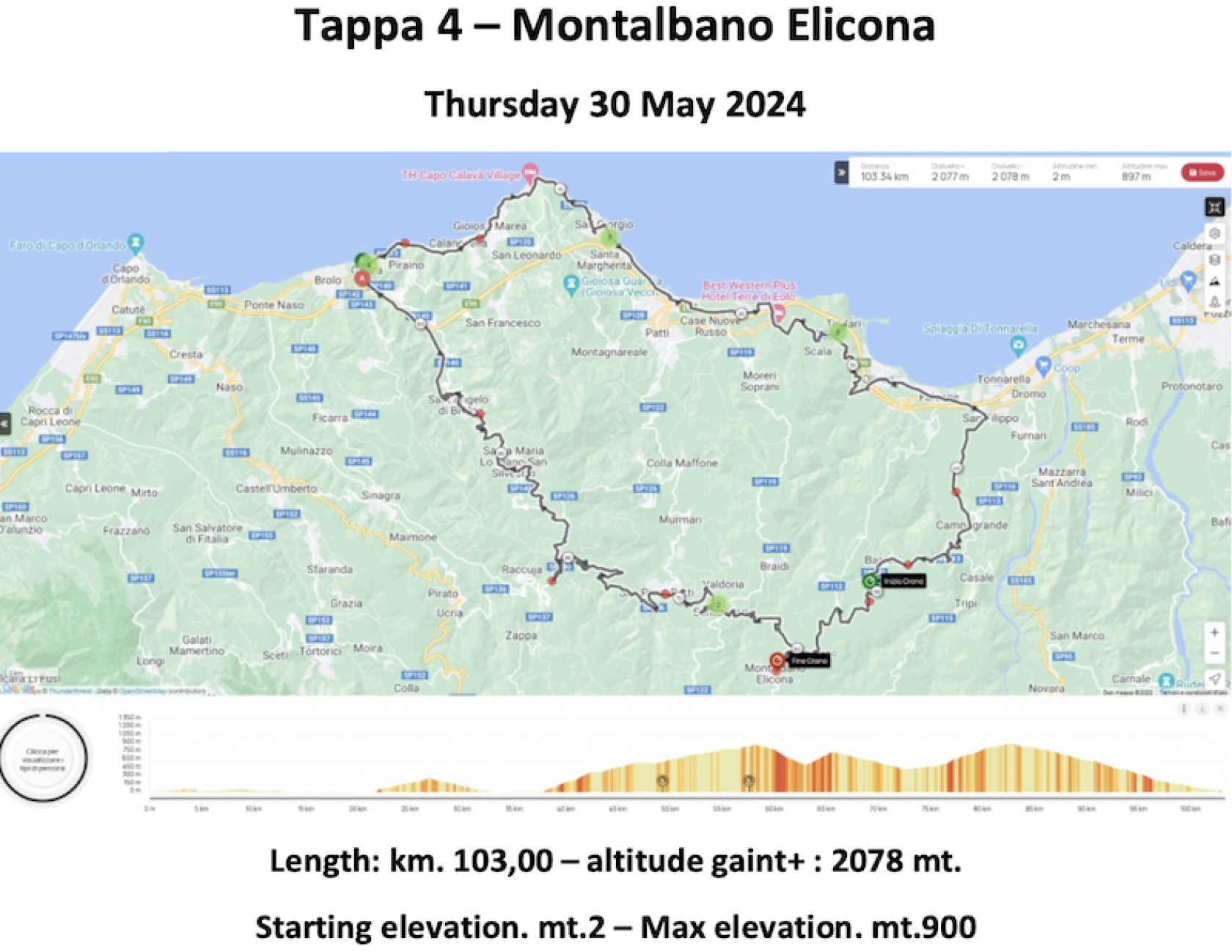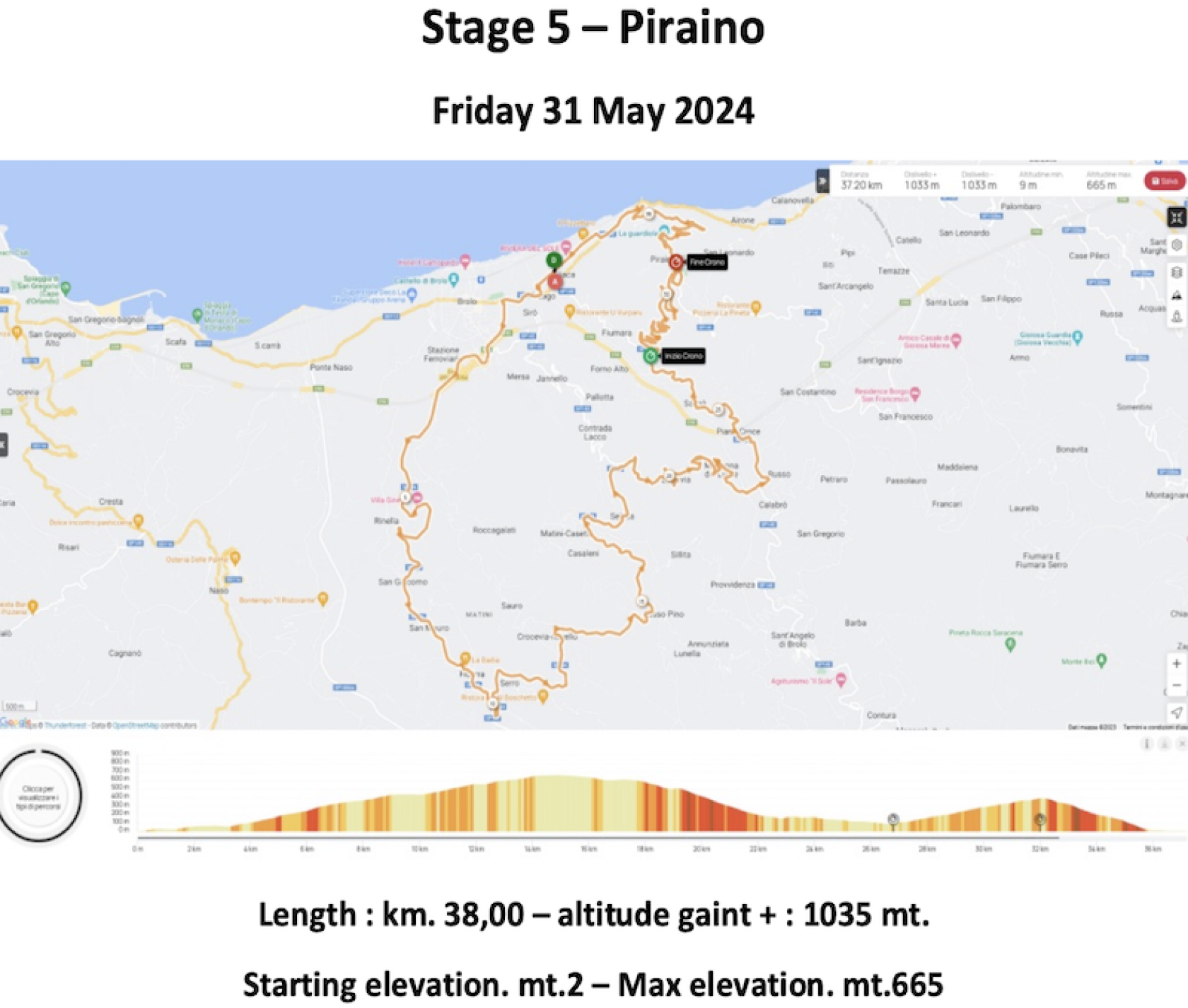 Giro della Sicilia Gallery